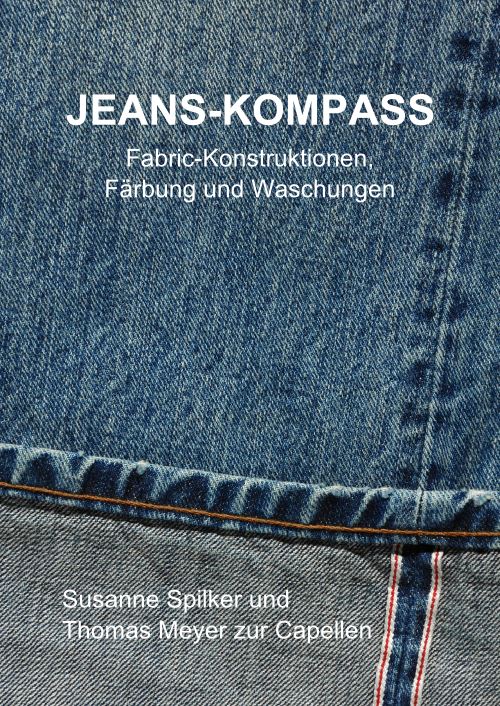 Jeans-Kompass
Our Jeans Kompass takes you through the development of jeans, starting with the cotton fibre, to the manufacture of the fabric, right up to the product testing. A historical overview will outline and describe the characteristics of jeans and their manufacturing process in detail. The main topics here are the production of the jeans fabric with its design parameters and the final treatment of the finished trousers with numerous washing processes and various different used effects. The reader gains a comprehensive insight into the world of the indigo fabric and its product diversity.
The reference book was published in November 2013 and can be ordered directly from the authors, in book shops or from the publisher BoD www.bod.de with the ISBN number 978-3-73228-463-4. The Jeans Kompass is available as a hardcover for € 38,00 (incl. 7 % VAT.) and as an e-book for € 29,90 (incl. 19 % VAT.) with 120 pages.

An English version of the Jeans Kompass is currently in progress. The publication is planned for the next year in 2018.
Welcome to the world of jeans !